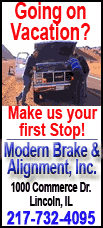 Thousands of protesters flowed out of mosques after Friday prayers in the cities of Ismailiya, Suez, Assiut, Alexandria and the capital Cairo, among others.
The protesters chanted "down with military rule" and waved Egyptian flags. Others held up pictures of toppled President Mohammed Morsi, who was ousted by the military in a July 3 coup after mass protests against him.
The Brotherhood called Friday's protests for "the people to protect the revolution," in reference to the uprising that ousted longtime autocratic ruler Hosni Mubarak in early 2011.
Protests have been smaller in recent weeks following bloodshed in mid-August that killed more than 1,000 people, most of them Morsi supporters.
Copyright 2013 The Associated Press. All rights reserved. This material may not be published, broadcast, rewritten or redistributed.