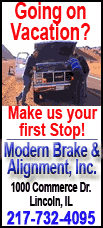 Obama's deputy national security adviser, Ben Rhodes, says Obama met individually with Mexican President Enrique Pena Nieto and Brazilian President Dilma Rousseff on the sidelines of the Group of 20 summit in St. Petersburg.
Both leaders have expressed outrage over revelations by Edward Snowden that the NSA monitored their communications. Pena Nieto says it would constitute an illegal act. Rousseff responded by canceling a trip to Washington by a team of aides preparing for her upcoming U.S. visit.
Rhodes says Obama wants to address the concerns of both leaders. He says the U.S. is working to provide both countries information about the intelligence it collects.
[Associated Press; By JOSH LEDERMAN]
Copyright 2013 The Associated Press. All rights reserved. This material may not be published, broadcast, rewritten or redistributed.