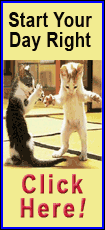 While stock indexes ended close to where they began, they had rough ride during the day. Stocks opened slightly higher but soon fell after Russian media reported that naval ships were en route to Syria, stoking fears of a wider conflict and sending the Dow Jones industrial average down as much 148 points in the first half-hour of trading.
By the end of the day, the Dow had risen as high as 15,009 and dropped as low as 14,789 -- a big 220 point range.
"Clearly, (Russia) made the market nervous," said Dean Junkans, chief investment officer for Wells Fargo Private Bank, which has $170 billion in assets under management
The Standard & Poor's 500 index rose less than a point, or 0.01 percent, to close at 1,655.17. The Dow ended down 14.98 points, or 0.1 percent, at 14,922.50. The Nasdaq composite rose 1.23 points, or 0.03 percent, to 3,660.01.
Traders were rattled by conflicting forces. A mediocre August jobs report suggested that U.S. economic growth was slowing, but provided a reason for the Fed to keep up its stimulus program. The geopolitical risks of Syria added to the uncertainty Friday.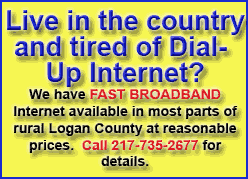 One clear trend emerged: investors moved money into safer assets. The yield on the 10-year Treasury note fell to 2.94 percent from 3 percent the day before. Relatively safe, dividend-paying stocks such as utilities were among the best performers in the S&P 500 and gold rose more than 1 percent.
Wall Street was unnerved by signs that the confrontation between the U.S. and Syria over Syria's alleged use of chemical weapons on civilians was getting worse. Three Russian naval ships sailed toward Syria on Friday and a fourth was on its way, the Interfax news agency reported, a sign that Russia may assist Syria in case the U.S. does strike. However, Russia President Vladimir Putin's chief of staff said the ships were intended to help evacuate Russian citizens if military strikes became necessary.
"These are troubling developments," said David Chalupnik, head of equities for Nuveen Asset Management. "Syria is turning into something bigger that what it started out to be."
The price of oil surged to its highest level in more than two years on a combination of escalating tension in the Middle East and hope for continued stimulus from the U.S. Federal Reserve.
Benchmark oil for October delivery rose $2.16, or 2 percent, to close at $110.53 a barrel in New York. That was the highest closing price since May 3, 2011.