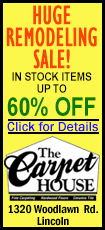 Smithfield said Friday that the U.S. Committee on Foreign Investment in the United States gave clearance for the pork producer to be acquired by Shuanghui International Holdings Ltd.
The committee reviews overseas transactions for national-security implications.
The proposed buyout also received clearance from the Ukraine government, Smithfield said.
Hong Kong-based Shuanghui agreed in May to buy Smithfield in a deal valued at $7.1 billion, including debt.

Smithfield shareholders are scheduled to vote on the transaction on Sept. 24.
The company, which is based in Smithfield, Va., is the world's largest pork producer and processor. Its sale to Shuanghui comes at a time of serious food safety problems in China, some of which have involved Shuanghui, which owns food and logistics enterprises and is the largest shareholder of China's biggest meat processor.
Some U.S. lawmakers to question the deal, citing food safety concerns as well as questions about the government review process of foreign acquisitions of U.S. companies.