That's a big difference for someone buying a loaded-out $31,000 Ford Fusion with a package that includes heated leather seats, premium audio system and 18-inch polished aluminum wheels. Say the buyer trades in a car worth $10,000 and borrows $21,000. At 4 percent interest for four years, the monthly payment would be $474. But if interest rates return to pre-recession levels, the payment jumps to $510, raising total costs by $1,728. That could cause a buyer to cut features to keep the price down.
Rising demand for cars also is helping to drive up prices. Last month, new car sales jumped 17 percent to 1.5 million, their highest level in more than six years.
Business is good for Scott Fink, CEO of a small chain of Hyundai, Mazda and Chevrolet dealers in Florida's Tampa Bay area. His Hyundai dealership in New Port Richey, Fla., sold a record 700 new cars in August. But Fink worries that incomes aren't rising fast enough to keep pace with price growth. Government statistics show personal income rose only 1 percent in the past two years, less than a quarter of the auto price increase.
And Fink fears that eventually the Federal Reserve will ease out of buying bonds, allowing interest rates to rise. Long-term mortgage rates already are up more than a full percentage point since May. So far, though, auto loan rates haven't been affected much, but Fink worries they will go up.
"We know we're a half a point or a point away from seeing a drop in sales," he said. "Every time they raise rates, it takes people out of the market."
Many in the business think prices will moderate some because people who kept their cars through the recession and now need to replace them won't load up on options.
"They tend to be more price-sensitive," General Motors Co. Chief Economist Mustafa Mohatarem said.
The message isn't lost on GM's crosstown rival, Ford Motor Co., which has seen budget-minded buyers shopping for F-150 pickups.
Eric Peterson, marketing manager for the trucks, said wealthier buyers were first to return to the market after the recession, buying expensive versions like the $47,000 Platinum, which comes with heated leather seats, navigation, a premium audio system and other goodies.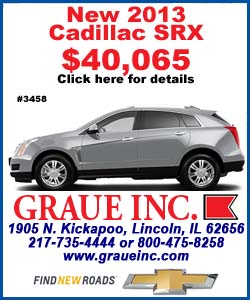 Now, Peterson says, contractors and small business owners are hiring workers who also are looking for pickups. But they want something more reasonably priced to haul gear and families.
Ford will try to please them this fall by adding a four-door cab to its lower-cost F-150 STX line. Previously, the STX only came with a two-door cab. The STX has features not available on a base model, such as power windows, keyless entry and cruise control. It's also more stylish, with machined aluminum wheels instead of steel ones. But it doesn't have some of the more expensive options like a backup camera or a leather steering wheel.
With a starting price of $34,240 -- around $1,500 more than the base model -- the new version sits in the fastest-growing part of the pickup market, Peterson says. Forty-six percent of full-size truck buyers spent $30,000 to $40,000 on a truck in July, up from 42 percent at the beginning of this year.