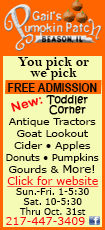 U.S. President Barack Obama has been trying to win support at home and abroad for military action against Syria for what the U.S. and its allies say was a chemical weapons attack against Syrian citizens. Obama has said a military strike would be limited in scope.
But Russian President Vladimir Putin stoked fears of a bigger confrontation when he said his country will continue helping Syria if it comes under attack.
U.S. economic news also gave a boost to oil as the latest jobs data fueled expectations that the Fed will keep its economic stimulus measures in place longer than expected.
Benchmark oil for October delivery rose $2.16, or 2 percent, to close at $110.53 a barrel on the New York Mercantile Exchange. That's the highest closing price since May 3, 2011.
Speaking at a briefing after Friday's Group of 20 summit, Putin answered with a firm "we will" when asked if Russia will keep providing assistance to Syria if it's attacked.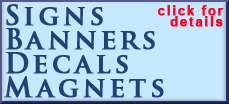 Ten members of the Group of 20 joined the U.S. in a joint statement accusing the Syrian government of carrying out a chemical weapons attack on civilians last month and calling for a strong international response against the government of Syrian President Bashar Assad. The statement stopped short of explicitly calling for military action against Syria.
In the U.S., the Labor Department reported that employers added 169,000 jobs in August, while July's figure was corrected downward from an earlier estimate of 162,000 jobs to 104,000 jobs, the fewest in over a year. While the unemployment rate fell to 7.3 percent, the lowest in nearly five years, it fell because more people stopped looking for work and were no longer counted as unemployed.
The slower hiring could lead the Fed to keep its bond-purchase program in place, or trim it more gradually than it would have otherwise. The stimulus program is seen favoring investments in commodities like oil and in stocks as they could provide better returns than bonds.