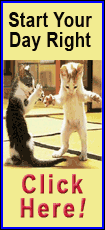 Festival audiences in Venice and Telluride have been floored by the lengthy opening shot to Alfonso Cuaron's 3-D space odyssey, "Gravity," which plunges moviegoers into space and leaves them reeling in weightlessness. When the film premieres Sunday at the Toronto International Festival, the lore of Cuaron's balletic beginning is sure to only grow.
"It's the idea of trying to create a moment of truthfulness in which the camera happens to be there just to witness, and respecting that moment in real time," Cuaron said in a recent interview.
The Mexican director and his longtime cinematographer, Emmanuel Lubezki, beginning with "Y Tu Mama Tambien" and up to their last film, the gritty science-fiction thriller "Children of Men," have been renown for their propensity for long, unbroken, beautifully choreographed sequences. A four-minute uncut scene in "Children of Men" captured a playful conversation scene in a car suddenly ambushed in a forest by dozens wielding clubs and guns, and then carried on through the escape and beyond. For it, Cuaron built a track inside the car for the camera to move forward and backward.
The shot at the start of "Gravity" similarly moves from banality to mayhem, ending in uncertainty. Several astronauts (Sandra Bullock, George Clooney) are repairing a space station and bantering breezily with their NASA dispatch in Houston (voiced by an unseen Ed Harris). When a cascading storm of satellite debris caused by an asteroid rushes past, the space station shatters and the astronauts are stranded in space.
Cuaron and Lubezki capture it all seamlessly with a camera floating around the characters, moving variously into close-up and wide shots. It's, as Cuaron calls it, "a continuous moment."
"We feel like sometimes the language of close-ups and intercuts abstracts the characters from the environment," says Cuaron. "We wanted the environment to be as important in weight as the characters."
Variety hailed the shot as having "completely immersed us in the beauty and majesty of a dark, pitiless universe." The Hollywood Reporter called the film, which Warner Bros. will release Oct. 4, "the most realistic and beautifully choreographed film ever set in space."
There are several other minutes-long takes in "Gravity" of startling uninterrupted clarity, but the opening shot is the one cinephiles will drool over. Considered bravura feats of filmmaking prowess, long takes are the stuff of filmmaking legend with famous practitioners including Orson Welles ("Touch of Evil"), Alfred Hitchcock ("Rope"), Martin Scorsese ("Goodfellas"), Robert Altman ("The Player") and Michelangelo Antonioni ("The Passenger").