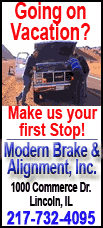 In addition to the folk rock band, other performers include Alabama Shakes, indie folk band Edward Sharpe and the Magnetic Zeros and English indie rock band The Vaccines.
The main performances are taking place just a few blocks from historic downtown Guthrie, in an area called Cottonwood Flats. Thousands of concert-goers are expected to spend the weekend camping out in tents nearby.
Other performances and a festival are taking place in downtown Guthrie. Roads have been closed and British flags and signs welcoming concert-goers are draped all over the community.
Local hotels have been booked for months and other communities are expected to see an overflow, said Guthrie City Manager Sereniah Breland. Thousands of campers have been registered as well. Breland said concert tickets have been sold in nearly every state and a handful of other countries. The two-day event is expected to contribute $300,000 in sales tax revenue for the town.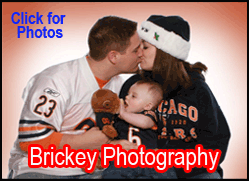 So why was Guthrie selected for a stop?
Don Sullivan, vice president of concert promoter Jam Productions, said Mumford & Sons was interested in trying to do something in Oklahoma. Looking at Google Maps, the concert promoters discovered that Guthrie, with a population of 10,000 people, looked similar to previous concert stops last year. The promoters and the band's U.S. management team then toured the area multiple times and met with local government officials.
"For Guthrie, it was obvious to us that we were welcomed with open arms by the city, and the town has a unique charm that we felt matched previous stopovers and that the band and their fans would enjoy," Sullivan said.
Guthrie was the capital of Oklahoma from 1907 to 1910. A portion of the downtown district has been designated a National Historic Landmark and several of its historic buildings and architecture still stand today. Many people travel to the town to see and experience a historic piece of Oklahoma.