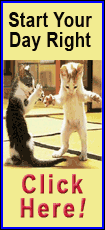 The orchestra announced Friday that the Sept. 28 concert at Orchestra Hall marks Lang's first live webcast with a U.S. orchestra. The one-night performance featuring Sergei Prokofiev's "Piano Concerto No. 3 in C Major" can be viewed on the orchestra's website and its free "DSO to Go" mobile app as part of its "Live From Orchestra Hall" webcast series.
The performance will be Lang's sixth return to Detroit. He first came to Philadelphia in 1997 as a 15-year-old prodigy from provincial China to attend the Curtis Institute of Music and has since performed across the globe.
Six days earlier, the Detroit ensemble will perform in New York at Lincoln Center's Avery Fisher Hall for a program titled "Songs of the Earth: The Symphonic Landscapes of Xiaogang Ye." Orchestra officials say that appearance will mark other milestones: the U.S. premiere of the complete work and the first time a major American orchestra has played a full stateside concert of music by a single composer of Chinese descent.
The performances are part of a three-week series of Chinese-related programming by the orchestra. The group kicks off its classical season Oct. 4 with world premiere of a violin concerto by Bright Sheng, a Chinese composer and University of Michigan faculty member, and the following weekend, Chinese-American pianist Conrad Tao will perform Beethoven's "Piano Concerto No. 1."
The series grew out of relationships the orchestra's management and members have cultivated with the performers, composers and China's Central Conservatory of Music, of which Xiaogang Ye is vice president, according to Erik Ronmark, the Detroit ensemble's artistic administrator.