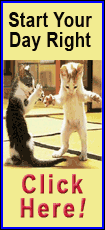 The portrait from 1890 was commissioned by members of The Players, a private club for actors founded by Booth and his friends. It remained there until 2002, when it was sold to a private collector. The painting is now on its first extended public display in the main gallery at the Amon Carter Museum of American Art in Fort Worth.
In the full-length portrait by Sargent -- one of the period's most admired portrait painters -- Booth is seen in a dark, three-piece suit in front of the grand fireplace in the club's hallway. Museum officials said it was purchased for about $5 million.
The painting is alluring because it was commissioned during the peak of Sargent's career and because of its subject, a noted Shakespearean actor and brother of John Wilkes Booth, who assassinated Lincoln in 1865, said Andrew J. Walker, director of the Amon Carter.
"There's this wonderful sense of layered history in the subject matter," said Walker, who noted that the portrait is "perhaps the most important acquisition the museum has made in the last 20 years."
Sargent captures the seriousness for which Edwin Booth was known as an actor, said Erica Hirshler, a curator of American paintings at the Museum of Fine Art, Boston. She said the painting was significant and a "great acquisition" for the Amon Carter.