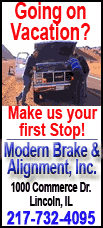 "I've had to learn about fashion because as an actor, it's such a huge part of the marketing," Washington said in a pre-show interview, dressed in a flouncy floral Stella McCartney dress. "I'm the daughter of a professor, and an A student, and I approach it as a student. I do my research. I stay informed. I communicate with the designers."
Washington joined regular judges Heidi Klum, Nina Garcia and Zac Posen at the Lincoln Center tents to watch eight final contestants display their wares. But actually, there remain only three finalists. Their names will remain a secret to the rest of us as the show catches up when the finale airs Oct. 17.
Garcia, fashion director at Marie Claire, was not giving up any secrets, but said the three finalists were clearly the most deserving. "They definitely had the best collections," she said.
As for Klum, she said the quality this year was so good, it's a real toss-up who will emerge victorious.
"This year it's gonna be very tough," she said. "They could all win. The quality is great."
Klum insisted she's still not bored after 12 seasons. "What keeps it alive for me are the people," she said. "They are not actors. They are real people with real stories. When you see people who are not in this industry who are hungry for it ... that makes me excited. Show what you got! I love it."
"Runway" is nominated for five Emmys this year, and Klum, who's nominated along with co-host Tim Gunn, said she was thrilled about the upcoming awards -- for which she's already picked out a gown. Versace, in case you were wondering.
"Every year when they're nominating, I'm sweating the day before that we get nominated again," she said. "Because we are a show that's been around for 12 seasons now, and some of the biggest shows all of a sudden don't get nominated anymore. So you just never know! Obviously if we would win, we would even be more happy," she added with a grin.