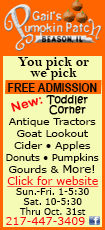 The USA Network series -- still strong in the ratings and popular with fans after seven seasons -- gets a big finale next Thursday.
Set and filmed almost entirely in South Florida, the series has centered on the exploits of superspy Michael Westen, who was framed for crimes he didn't commit, unceremoniously kicked out of the CIA and dumped in his hometown of Miami.
Over more than a hundred episodes, Westen, his friends and family have hunted down those who got him burned, brought his enemies to justice and helped many innocent victims along the way. Now, the cast and crew members who brought "Burn Notice" to life are saying goodbye.
Series creator and executive producer Matt Nix said he and the other writers have been planning the finale since last year.
"One thing I'm really grateful for is the opportunity to go out on our own terms and bring the story to a satisfying conclusion," Nix said. "Knowing that this was our final season, it gave us the opportunity to really tie things up."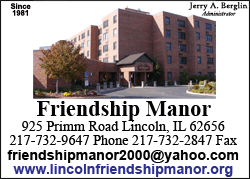 The term 'Burn Notice' hails from the world of espionage as notice given by an intelligence agency to other agencies that a person has become unreliable and his information should be "burned" or dismissed. In short, it's a way to put a spy out into the cold, whether merited or not.
The series has always balanced a story of the week with the larger narrative elements of who burned Michael and why.
"The show is about Michael Westen learning to be a human being," Nix said. "Reconnecting with his family and friends and romantic relationships is a big part of that."
But all the progress Westen has made in rebuilding those relationships has been strained to the breaking point in the final season. The stories of the week have taken a back seat to one, big 13-episode arc. Once again working for the CIA, Westen has been trying to infiltrate an international terrorist organization. The problem is that Westen has started to lose track of who his real friends are and whether he's fighting for the right side.
Westen's choice and the subsequent consequences will be revealed in the finale.
"I think it's a fitting ending because it's what I know the fans wanted," series star Jeffrey Donovan said. "It's very fitting for what the show started as in the beginning."
While the ending may be appropriate, that doesn't mean it will be completely happy. Donovan's co-star Gabrielle Anwar, who plays Westen's on-again-off-again girlfriend, said she was satisfied with her own character's fate but felt differently about another.
"There's one character in particular that I'm sort of still devastated by," Anwar said. "I'm reeling; I'm grieving; I'm in mourning."
Executive producer Terry Miller acknowledged that seven years is a long time for a crew to stay together in the television business, but he couldn't help feeling a little sentimental.
"We've had babies born. We've had people pass away," Miller said. "We've had marriages. We've had divorces. It's like a family."
B-movie legend Bruce Campbell, who plays Westen's best friend, said he wasn't so sentimental, noting everything comes to an end. Still, despite his status as a horror icon thanks to the "Evil Dead" trilogy and other films, Campbell considers "Burn Notice" the most successful project he's ever been part of.