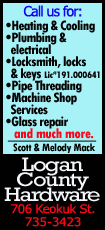 The Hernando County Sheriff's Office reported Friday that 28-year-old Jamil Etayem stabbed 23-year-old Roseanna Sanson, and her son, Carter, multiple times.
Deputies were called to check the home Thursday evening in a gated community and found the bodies.
Etayem and his girlfriend moved to Florida from Ohio in late July.
Deputies were called to the home twice this summer.
Etayem was charged with one count of domestic battery in August. He was released from the Hernando County Detention Center the next day after posting bail.
Copyright 2013 The Associated Press. All rights reserved. This material may not be published, broadcast, rewritten or redistributed.