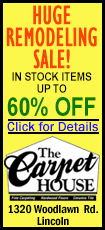 Prime Minister Kevin Rudd conceded defeat Saturday.
The conservative Liberal Party-led coalition managed to win over a disenchanted public by promising to end a hated tax on carbon emissions, boost the nation's flagging economy and bring about political stability after years of Labor Party infighting.
A win for the coalition comes despite the relative unpopularity of party leader Tony Abbott. Abbott is a 55-year-old former Roman Catholic seminarian and Rhodes scholar who has long struggled to connect with women voters and was once dubbed "unelectable" by opponents.
[Associated Press; By ROD McGUIRK]
Copyright 2013 The Associated Press. All rights reserved. This material may not be published, broadcast, rewritten or redistributed.