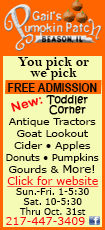 The Saturday assault came after Egypt deployed a column of armored vehicles and trucks carrying infantry into the region, a militant stronghold, in a major new counterinsurgency offensive, the official said.
He said columns of smoke could be seen rising from several villages near the towns of Rafah and Sheikh Zuweyid on the border with the Gaza Strip and Israel. He spoke on condition of anonymity because he was not authorized to talk to media.
Multiple al-Qaida-inspired militant groups have stepped up attacks against security forces in the Sinai since the ouster of Egypt's President Mohammed Morsi on July 3.
[Associated Press; By ASHRAF SWEILAM]
Copyright 2013 The Associated Press. All rights reserved. This material may not be published, broadcast, rewritten or redistributed.