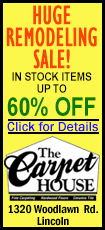 But the independent probe led by Louis Freeh didn't find any evidence of wrongdoing by the multibillion-dollar settlement's court-appointed administrator, who has been a target of BP's increasingly aggressive campaign to challenge payouts to Gulf Coast businesses.
Freeh, who was appointed by a federal judge to investigate alleged misconduct by a staff attorney who worked on the settlement program, cleared claims administrator Patrick Juneau of engaging in any "conflict of interest, or unethical or improper conduct."
The report also found nothing that warranted shutting down payments to victims of the oil spill, which spewed millions of gallons of oil into the water, fouling marshes, fisheries and beaches from Louisiana to Florida.
However, Freeh concluded that then-top members of Juneau's staff engaged in conduct that was improper, unethical and possibly criminal. He recommended that his report be forwarded to the Justice Department.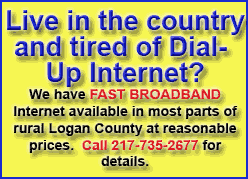 "The nature and seriousness of this type conduct varied in degree but was pervasive and, at its extreme, may have constituted criminal conduct," the report said.
Freeh's probe also isn't over. His report said his work is "ongoing" and will result in recommendations for strengthening the settlement program's operations and anti-fraud measures.
Juneau said Freeh's report validates his team's work, and he played down the alleged misconduct by two former members of his staff as an "isolated situation."
"We will continue the job of processing claims," he said in a statement. "We welcome the recommendations from the Freeh report and we look forward to working with him to help improve all aspects of the claims process."
BP spokesman Geoff Morrell said the report "confirms what BP has suspected for some time: there has been fraud and unethical conduct within the facility itself and among various claimants and their lawyers _and immediate steps need to be taken to prevent it in the future."
"The evidence of conflicts of interest and misconduct assembled in Judge Freeh's report is shocking, but it simply underscores that neither BP nor the public has had any idea of what's really going on within the (settlement program)," Morrell said. "Judge Freeh's continued investigation is essential to assuring public confidence in the integrity of the claims process."
Two of the lead plaintiffs' lawyers who brokered the settlement with BP last year said Freeh's report "confirmed what we knew to be true all along: that Patrick Juneau has, for more than a year, led the Court-Supervised Settlement Program with integrity, transparency and objectivity."

"It is a testament to Mr. Juneau's running of the program that Judge Freeh's recommended that the Settlement Program continue paying claims unabated, with Juneau at the helm," the attorneys, Stephen Herman and Jim Roy, said in a statement.
While the report cites certain conduct within the program as problematic, Freeh said, "this should not prevent the (settlement program) from fairly and efficiently processing and paying honest and legitimate claims in a timely manner."
It also found that two private attorneys -- Glen Lerner and Jon Andry -- used Lionel Sutton, then a lawyer on Juneau's staff, to expedite a claim by their firm for nearly $8 million. In return, Sutton received more than $40,000 in fees from payments on claims he had referred to their law firm before joining Juneau's staff, the report says.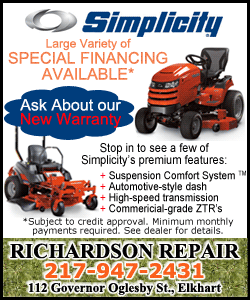 Freeh recommended turning over his report to the Justice Department and the U.S. Attorney's Office for the Eastern District of Louisiana to determine whether Sutton, Lerner, Andry or Sutton's wife Christine Reitano, who also worked as a lawyer on Juneau's staff, violated any federal laws "regarding fraud, money laundering and conspiracy."
Freeh also recommended that the court consider disallowing the $7.9 million payment of The Andry Law Firm claim based on "long-held principles of equity which prohibit a party before the court to benefit and enrich itself after having engaged in dishonest, unethical and improper conduct."
"In this matter, the conduct of The Andry Law Firm is particularly egregious," the report said. "In effect, Mr. Jon Andry's AndryLerner firm was making secret, improper payments to Mr. Sutton at the precise time Mr. Sutton was a senior CAO attorney, working in concert with Mr. Jon Andry to expedite payment of The Andry Law Firm claim."
Michael Walsh, an attorney for Lionel Sutton, said Freeh's allegations about his client's conduct possibly warranting a criminal investigation are "absolutely unfounded."
"There was no criminal activity on Mr. Sutton's part," Walsh said. "If Mr. Sutton had done anything criminally wrong, he would not have cooperated with Mr. Freeh."
James Cobb, a lawyer for Andry, said his client hasn't done anything wrong and doesn't deserve to be smeared by Freeh.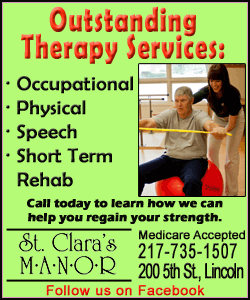 "It appears to me that Mr. Freeh reached a conclusion first and then worked his way backwards, citing facts which are unsupported in the record," Cobb said.
Lawyers for Lerner and Reitano didn't immediately respond to emails seeking comment.
Sutton resigned from his job at the settlement program in June. Reitano was fired later the same month. She has demanded to be reinstated, saying she didn't do anything wrong.
BP had asked U.S. District Judge Carl Barbier to suspend all settlement payments to businesses and residents pending the outcome of Freeh's investigation, but the judge denied that request on two separate occasions.
In April 2010, the oil drilling rig Deepwater Horizon exploded off the Louisiana coast, killing 11 workers and triggering the massive oil spill.
BP set up a compensation fund for individuals and businesses hurt by the spill and committed $20 billion. Juneau took over the processing of claims after the settlement was reached last year.
[Associated Press; By MICHAEL KUNZELMAN and CHEVEL JOHNSON]
Copyright 2013 The Associated Press. All rights reserved. This material may not be published, broadcast, rewritten or redistributed.