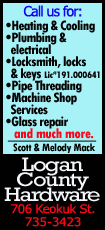 Meanwhile, Egypt's prosecutor general charged Mohammed Morsi with "assaulting" the judiciary for accusing 22 judges of forging election results in 2005. The new charges add to the list of accusations filed against the ousted Islamist president. Morsi has been held incommunicado since his July 3 overthrow.
The mortar rounds were found tied to railway tracks linking the Suez Canal cities of Suez and Ismailiya, the official said. He spoke on condition of anonymity because he was not authorized to speak to the press. On Friday, two other explosive devices were defused near Cairo.
Copyright 2013 The Associated Press. All rights reserved. This material may not be published, broadcast, rewritten or redistributed.