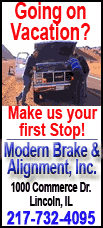 Today's highlight in history:
On Sept. 7, 1963, the National Professional Football Hall of Fame was dedicated in Canton, Ohio.
On this date:
In 1533, England's Queen Elizabeth I was born in Greenwich.
In 1812, the Battle of Borodino took place as French troops clashed with Russian forces outside Moscow. (The battle, ultimately won by Russia, was commemorated by composer Peter Ilyich Tchaikovsky with his "1812 Overture.")
In 1825, the Marquis de Lafayette, the French hero of the American Revolution, bade farewell to President John Quincy Adams at the White House.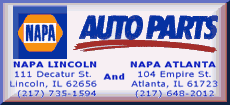 In 1892, James J. Corbett knocked out John L. Sullivan to win the world heavyweight crown in New Orleans in a fight conducted under the Marquess of Queensberry rules.
In 1907, the British liner RMS Lusitania set out from Liverpool, England, on its maiden voyage, arriving six days later in New York.
In 1940, Nazi Germany began its eight-month blitz of Britain during World War II with the first air attack on London.
In 1943, a fire at the Gulf Hotel, a rooming house in Houston, claimed 55 lives.
In 1964, the controversial "Daisy" commercial, an ad for President Lyndon B. Johnson's election campaign featuring a girl plucking flower petals followed by a nuclear explosion, aired on NBC-TV.
In 1968, feminists protested outside the Miss America pageant in Atlantic City, N.J. (The pageant crown went to Miss Illinois Judith Ford.)
In 1977, the Panama Canal treaties, calling for the U.S. to eventually turn over control of the waterway to Panama, were signed in Washington by President Jimmy Carter and Panamanian leader Omar Torrijos (toh-REE'-hohs).
In 1986, Desmond Tutu was installed as the first black to lead the Anglican Church in southern Africa.
In 1996, rapper Tupac Shakur was shot and mortally wounded on the Las Vegas Strip; he died six days later.
Ten years ago: In a speech to the nation on Iraq, President George W. Bush said he was asking Congress for $87 billion to fight terrorism and cautioned Americans that the struggle would "take time and require sacrifice." Yasser Arafat tapped the Palestinian parliament speaker, Ahmed Qureia (AHK'-mehd kuh-RAY'-uh), to take over as prime minister following the resignation of Mahmoud Abbas (mahk-MOOD' ah-BAHS'). In the men's singles final at the U.S. Open, Andy Roddick beat Juan Carlos Ferrero 6-3, 7-6 (2), 6-3. Britain-Ireland rallied to win the Walker Cup for an unprecedented third straight time. Singer-songwriter Warren Zevon died in Los Angeles at age 56.