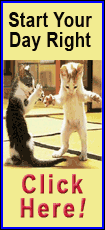 Johnny Acosta and Celso Borges scored as Costa Rica burst ahead in the first nine minutes, Joel Campbell added a goal on a late counterattack and the Ticos beat the visiting United States 3-1 Friday night at San Jose.
"Every time this process goes on it's never easy, always unpredictable," American midfielder Landon Donovan said after his first qualifier in 15 months. "There are a lot of ups and downs. We've been on ups recently, and now this is a down. We'll have to see how we recover and see what we're made of."
Avenging a March loss to the U.S. in a Colorado snow storm, Costa Rica ended the Americans' team-record 12-game winning streak -- three short of the world mark set by Spain.
Clint Dempsey, making his 100th international appearance, converted a penalty kick in the 43rd minute for the U.S. and nearly tied it with a 20-yard shot off a post in the 56th minute.
"We were just disappointed in the way we came out," American goalkeeper Tim Howard said. "They got their fair share of luck and we didn't help ourselves."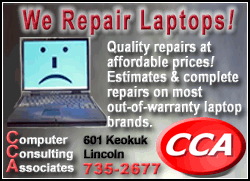 The Ticos (4-1-2) moved into first place in the final round of qualifying in North and Central America and the Caribbean with 14 points, one ahead of the U.S. (4-2-1) with three games remaining. Honduras (3-3-1) is third with 10 points after a shocking 2-1 win at Mexico (1-2-5), which is fourth with eight points. Panama (1-2-4) is another point back after behind held to a 0-0 tie at home by last-place Jamaica (0-4-3).
The top three nations qualify for next year's 32-team field in Brazil, and the fourth-place finisher goes to a playoff against New Zealand for another berth.
Despite dropping to 0-8-2 in Costa Rica, the Americans could clinch their seventh straight World Cup berth if they beat Mexico and Honduras wins or ties at home against Panama.
Jozy Altidore, Geoff Cameron, Matt Besler will miss the match after getting their second yellow cards in qualifying, which triggers an automatic one-game suspension. Altidore was given his for bumping Michael Umana in front of Mexican referee Marco Rodriguez during second-half injury time.
"It was absolutely not necessary," U.S. coach Jurgen Klinsmann said. "But it is what it is."
Midfielder Michael Bradley also figures to miss the Mexico match. Originally in the starting lineup, Bradley limped off the field during warmups after spraining his left ankle and was on crutches at the bench during the game. He was replaced by Cameron.
"Michael might be our most important player," Donovan said.
Klinsmann said Bradley's ankle swelled and he will be sent for an MRI after the team arrives in Columbus on Saturday. Klinsmann may call in additional players for the match.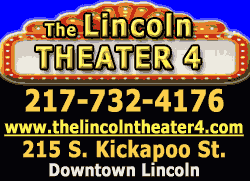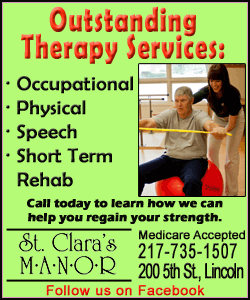 "I don't think it changes a lot," Klinsmann said. "We need to have our four points at least to qualify. We will get those four points."
Dempsey became the 14th U.S. player to make 100 international appearances. Michael Orozco started at right back, his first qualifying appearance since Oct. 15, 2008, against Trinidad and Tobago.
The game was played at 2-year-old Estadio Nacional, which has grass and a running track keeping fans far from the field. Previous qualifiers against the U.S. were at Estadio Saprissa, which has artificial turf and fans right near the sidelines.
Costa Rica attacked from the start, and Howard had to sprawl 85 seconds in to deflect an open 8-yard shot from Bryan Ruiz.
Campbell's corner kick in the second minute went to the near post, where Acosta outjumped Dempsey and sent a header in off the head of DaMarcus Beasley, who wasn't tight enough on the post. It was the first international goal for the 30-year-old Acosta.
Christian Bolanos then sent a long cross around Omar Gonzalez from Costa Rica's left flank, and Borges climbed over Beasley for a header to Howard's right from 6 yards.
"We just told the team to calm down and start playing," Klinsmann said. "Step by step, I think we came back in the game. Towards the end of the first half we actually looked very good."
Dempsey's kick came after Graham Zusi played a long ball into the area in the 41st minute, and goalkeeper Keylor Navas tripped up Fabian Johnson. Dempsey's hard shot on the penalty kick went in off Navas' body for his 36th international goal.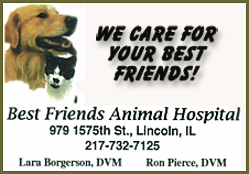 Altidore, who had scored in an American-record five straight games, didn't start after injuring his right hamstring during training with Sunderland but entered in the 71st, 13 minutes after Eddie Johnson.
Costa Rica scored the final goal after Altidore's shot was blocked by the defense. Jose Miguel Cubero played a long ball to Campbell, who beat Besler to the ball, held off the defender and slotted the ball through Howard.
"Unfortunately we fell asleep for one play and they got the goal," Donovan said.
Donovan earned his spot back on the team after a four-month sabbatical and a strong performance in the CONCACAF Gold Cup in July.
"Qualifying is all about ups and downs. It's never going to be easy. It never is. Every time is hard," Donovan said. "So we've got to get ourselves recovered physically, recovered mentally, and we have to beat Mexico now on Tuesday."
Copyright 2013 The Associated Press. All rights reserved. This material may not be published, broadcast, rewritten or redistributed.