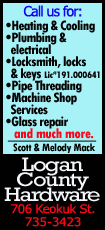 From tipping off the season at 2013 NCAA at-large qualifier Virginia Commonwealth, to ending the nonconference slate by resuming a longtime rivalry at home with Big East foe DePaul, Illinois State's 2013-14 schedule is designed to prepare the Redbirds for their always-competitive Missouri Valley Conference slate.
"First of all, thank you for your patience with our schedule release. I really like how our schedule finished up," Muller said. "We have a great mix of games that will challenge our team at home and on the road, prepare us for conference, and hopefully excite our fans. As I said when I got here last year, I want to schedule aggressively for us to be the program that we all want. Now, let's fill Redbird Arena so we can have the best home court in the conference."
After beginning practice in late September, the Redbirds will host Quincy in an exhibition game Nov. 3 before officially starting the season Nov. 8 in Richmond, Va., at VCU. The Rams (27-8, 12-4 in the Atlantic 10 Conference) advanced to the NCAA tournament Round of 32 last season after making it to the Final Four in 2011. VCU finished 2012-13 ranked No. 23 in the USA Today Coaches Poll, with an RPI of 26. As a freshman, Muller led ISU to its last victory over VCU, in 1994.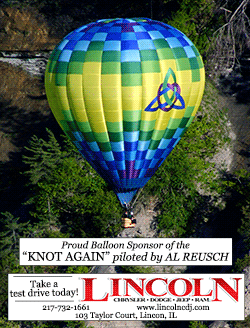 Going from a team Muller beat as a player to a program he has defeated as a coach, the Redbirds will tip off their home schedule with a Nov. 12 matchup against Drexel. Illinois State held off the Dragons in overtime 86-84 last season in Philadelphia.
The Redbirds will return to the road with a trip to Big Ten foe and in-state rival Northwestern on Nov. 17. Now under the direction of head coach Chris Collins, the son of former ISU all-American Doug Collins, the Wildcats also faced Illinois State last season, coming from behind to beat the Redbirds 72-69 in overtime at the South Padre Island (Texas) Invitational.
In a first-ever matchup between the two programs, Illinois State will host Manhattan out of the Metro Atlantic Athletic Conference on Nov. 20. After finishing sixth in the MAAC last season, the Jaspers won their way into the conference title game, where they narrowly lost to Iona.
With four games in the books, ISU is scheduled to head to the four-team, round-robin University of San Francisco Golden Gate Challenge tournament (originally referred to as the USF Battle in the Bay) during Thanksgiving break. Along with host San Francisco, the Redbirds will also face 2013 postseason qualifier Vermont and Sonoma State. Illinois State will play Nov. 27, 29 and 30. For game times and other details, see a related article.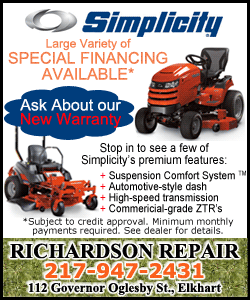 Following a week in San Francisco, the Redbirds are scheduled to return home for two straight games on Doug Collins Court at Redbird Arena, beginning with a Dec. 4 matchup against Chicago State. The Cougars advanced to the CollegeInsider.com tournament last year after winning the Great West Conference tournament title for the first time in program history. ISU leads the all-time series against CSU 20-1.
Illinois State will then host a return game, as the Redbirds play Dayton on Dec. 7. Last season, ISU handed the Flyers a 74-73 loss at Dayton's UD Arena.
The Redbirds will play their final nonconference road game Dec. 16 at Oakland, Mich., in a BracketBusters return from the 2011-12 season. Illinois State won the last meeting 79-75, and Muller was 1-1 against the Golden Grizzlies as a player. Last season, Oakland advanced to the CollegeInsider.com tournament after finishing fourth, with a 10-6 record, in the Summit League. Oakland is now a member of the Horizon League.
ISU is scheduled to face its final two nonconference opponents at home, beginning with a Dec. 19 matchup versus 2013 postseason qualifier Tennessee State. The Tigers finished third in the Ohio Valley Conference with an 11-5 league mark and an 18-15 overall record. TSU fell by two points in the title round of the OVC tournament before earning an at-large bid to the CollegeInsider.com tournament.
Illinois State will wrap up its nonconference schedule with the first game of a home-and-home series against in-state rival DePaul on Dec. 22 at Redbird Arena. The Redbirds have not faced DePaul since a 75-50 victory over the Blue Demons in St. Louis at the Missouri Valley Conference/Conference USA Challenge on Dec. 4, 1996. Muller, who was a junior at the time, scored five points, with four rebounds, three assists and two steals for the Redbirds. Muller also faced the Blue Demons on the road as a freshman Jan. 3, 1995, with DePaul winning. ISU's only previous matchup against DePaul at Redbird Arena resulted in a narrow 67-66 loss Dec. 9, 1992. ISU and DePaul met for the first time March 5, 1909, in Normal, with Illinois State prevailing 44-23.

Game times for the nonconference schedule have yet to be determined. Upper-bowl season tickets are on sale now by calling the Redbird Arena ticket office at 309-438-8000 or by visiting GoRedbirds.com. Every game this season will also be broadcast on the WJBC Country Financial Illinois State Radio Network and heard on smart phones via the iHeart Radio app.
View the complete schedule here.
[Text from file received from Illinois State University]