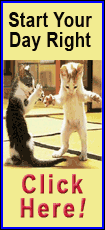 Wedge missed a month of action after suffering a stroke in July. After returning to lead the team once again on August 23, the Mariners had yet to win at Safeco Field. They were held winless in a six-game homestand against the Los Angeles Angels and Texas Rangers earlier this month.
Justin Smoak helped put an end to that streak Friday night as he drove in two runs on a double down the right field line off reliever Joel Peralta to lead the Mariners to a 6-4 victory over the Tampa Bay Rays.
It was Wedge's first victory at home since July 21 when Seattle beat the Houston Astros 12-5.
"I've only been back a couple weeks and that first homestand wasn't all that thrilling," Wedge said. "It's been a hell of a long time for me to win here at home so it was good to be out there on the field."
The Rays had rallied to tie the score at 4-4 in the top of the eighth inning. A double from Luke Scott off Mariners reliever Carter Capps (3-3) scored Wil Myers from first base to even the game. Capps followed with walks to Desmond Jennings and Ben Zobrist before getting Evan Longoria to ground out and leave the bases loaded.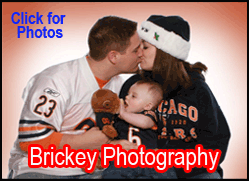 Kyle Seager hit a fly ball off Peralta (2-6) deep into the gap in left-center. Though Jennings got in position for the play, the ball caromed off the heel of his glove and fell to the turf allowing Seager to reach second base on the error. Kendrys Morales walked before Smoak's fly down the right field line just missed the glove of a diving Wil Myers. Seager and pinch runner Abraham Almonte scored to give the Mariners a 6-4 lead.
"I was praying it would get down," Smoak said. "Luckily it found some grass out there."
Danny Farquhar pitched a scoreless ninth to earn his 13th save.
"How many tough losses have we had? How many games have we been in where we were a hit or a play or a pitch away? Tonight we were on the good side of it which was good to see," Wedge said.
Brad Miller doubled to lead off the game for Seattle and scored on a sacrifice fly by Seager to give the Mariners a 1-0 lead.
The Rays tied it in the second inning. Delmon Young crushed a solo home run off Mariners starter Hisashi Iwakuma to left-center field.
Ben Zobrist and Evan Longoria each singled with two outs in the third inning and Matt Joyce drew a walk to load the bases.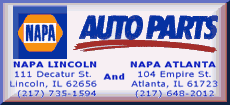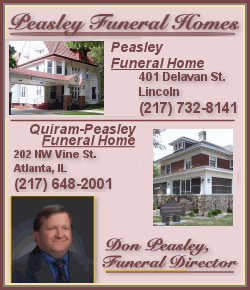 A wild pitch allowed Zobrist to score from third to give Tampa Bay a 2-1 lead. Iwakuma managed to work out of the jam by getting Young to ground out to second to end the inning.
Seattle retook the lead in the bottom half of the inning. Nick Franklin reached on a fielder's choice and stole second base.
Franklin Gutierrez singled up the middle past the outstretched glove of pitcher Alex Cobb to drive in Franklin and tie it. Gutierrez added a stolen base to get into scoring position for Seager, who delivered an RBI single to give the Mariners a 3-2 lead.
Raul Ibanez hit his 27th home run off Cobb to lead off the fourth inning and extend the Mariners' lead.
Cobb allowed four runs and seven hits in six innings for Tampa Bay. He struck out five and walked one.
The Rays closed the gap in the sixth inning. Young doubled and the Mariners elected to walk Myers to bring Jose Molina to the plate. Molina answered with a single that scored Young and chased Iwakuma from the game.
Iwakuma allowed three runs and eight hits with five strikeouts over 5 2-3 innings for Seattle.
A base running mistake cost the Rays a chance to take the lead in the eighth inning. James Loney drew a leadoff walk and Myers followed with a single. Sean Rodriguez came on to run for Loney, but was picked off second base by Capps. The mistake cost Tampa Bay a run as Luke Scott doubled to left-center field to score Myers from first.
"You're going to have frustrating moments -- balls off players' gloves, whatever, that stuff happens. But you can't make that baserunning mistake there," Rays manager Joe Maddon said.
Capps walked Jennings and Zobrist to load the bases, but induced a ground out from Longoria to get out of the jam and keep the game tied at 4-4.
NOTES: Raul Ibanez is just the third player in major league history to hit at least 27 home runs in a season at 41 years of age or older. Only Ted Williams (29 home runs, 41 years old) and Barry Bonds (28 home runs, 42 years old) have hit more. ... Seager tallied his 20th multi-RBI game this season and extended his hitting streak to eight games.
[Associated Press; By CURTIS CRABTREE]
Copyright 2013 The Associated Press. All rights reserved. This material may not be published, broadcast, rewritten or redistributed.