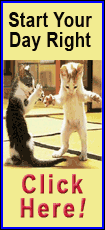 Whitsett and Wyatt and U.S. teammate Justin Thomas led Alabama to the NCAA team title this year.
"I think everything is good," U.S. captain Jim Holtgrieve said Friday. "The guys are ready to go."
The biennial competition will open at National Golf Links of America with four foursomes matches and eight singles matches, and end Sunday with four foursomes matches and 10 singles matches.
The matches, first played in 1922 at National Golf Links, are named in honor of former USGA President George Herbert Walker -- President George H.W. Bush's grandfather and President George W. Bush's great-grandfather. In the last matches, Britain and Ireland won 14-12 in 2011 at Royal Aberdeen in Scotland for the team's first victory since 2003. The U.S. leads the series 34-8-1.
"The boys are great," Britain and Ireland captain Nigel Edwards said. "They've been getting on with the job, plenty of putting on the greens and plenty of chipping, so they're very buoyant. They're looking forward to the challenge, and looks as if the weather is set for it to make it a good contest this weekend."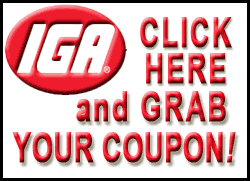 Jordan Niebrugge, a sophomore at Oklahoma State who won the U.S. Amateur Public Links and Western Amateur this summer, will team with Nathan Smith in the second match against U.S. Amateur champion Matthew Fitzpatrick and Neil Raymond.
The 35-year-old Smith played in the 2009 and 2011 matches.
"We're excited. We're happy to be here," Smith said. "This is first class all the way. I think of all the Walker Cups I've played, this is the one you want to make, and we all feel the same way."
In the other foursomes matches, Americans Michael Weaver and Todd White will face Garrick Porteous and Rhys Pugh, and Thomas and Stanford's Patrick Rodgers will play Gavin Moynihan and Kevin Phelan.
In singles, Wyatt will face Raymond in the opener. Max Homa, the NCAA individual title this year as a senior at California, will face Orrin in the second match.
In the other matches, it is: Cal's Michael Kim vs. Callum Shinkwin; Whitsett vs. Jordan Smith; Niebrugge vs. Porteous; Cal's Weaver vs. Fitzpatrick; Thomas vs. Nathan Kimsey; and Rodgers vs. Moynihan.
Rodgers is making his second appearance in the event.
"I think it's just important to find your comfort zone," Rodgers said. "I know for me being out there in '11 that was my first experience in this kind of a stage. You really got to stick to your game and how you play your best golf. It's easy to kind of let the situation get the best of you, but I think we have a great team. I think we're all really relaxed. We have a lot of confident players and I think we'll do great."
Fitzpatrick won the U.S. Amateur last month to become the first English champion since 1911. He will be a freshman at Northwestern.
"I think all of the achievements I've managed to complete has prepared me really well," Fitzpatrick said. "I think the biggest thing that I'll get out of those is just playing in front of a big crowd. It's really nerve- racking playing in front of a crowd. So having that experience in the past definitely helps."
Copyright 2013 The Associated Press. All rights reserved. This material may not be published, broadcast, rewritten or redistributed.