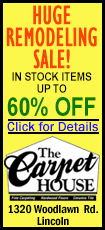 It's not too late for fans to secure tickets to watch the second edition of head coach John Groce's Illini squad. The new $199 banner-level season tickets have been moving fast, with less than 200 remaining in that area. Banner-level season tickets can be purchased online now at FightingIllini.com.

Student season tickets also are on sale now. UI students can purchase their season tickets exclusively at FightingIllini.com and must order by Sept. 20 to receive priority seating. Students interested in joining Orange Krush, should visit IlliniPride.com for details. Registration for Krush closes on Sept. 13.

Single-game tickets will go on sale on Oct. 22 at 9 a.m. at FightingIllini.com, by phone at 866-ILLINI-1 or 217-333-3470, or in person at the Illinois ticket office at State Farm Center.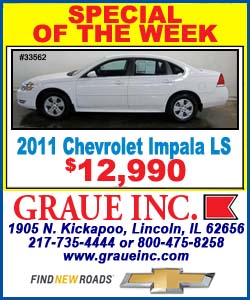 "We have a saying in our program that 'every day matters,' and that applies very much to this schedule, that every game matters," said Illinois head coach John Groce. "With five freshmen and nine new players in the program, as well as our returning players adapting to new roles, it is important that we embrace every game as its own challenge. We have some home games in November that lead into a number of road and neutral-site tests. The nonconference will prepare us for what will be another difficult Big Ten schedule. We look forward to the challenge of competing throughout the conference race."
The preseason gets underway with the annual Orange & Blue Scrimmage on Oct. 17 at 7 p.m. Then there will be a pair of exhibition games, the first against McKendree on Oct. 24 at 7 p.m. and the second against Northwood, Mich., on Nov. 3 at 5 p.m.
Illinois tips off the regular season on Nov. 8 at 7 p.m., hosting Alabama State. It is the first of five consecutive games at State Farm Center to open the season. During that stretch, UI also welcomes Jacksonville State on Nov. 10 at 5 p.m., Valparaiso on Nov. 13 at 6:30 p.m., and in-state foes Bradley on Nov. 17 at 5 p.m. and Chicago State on Nov. 22 at 8 p.m.
Illinois' first road trip is to UNLV on Nov. 26, with a 9:45 p.m. game on the CBS Sports Network, beginning a stretch of three out of four games away from Champaign. The Illini return to campus to face IPFW on Nov. 29 at 7 p.m. before traveling to Atlanta twice in less than a week, playing at Georgia Tech on Dec. 3 in the Big Ten/ACC Challenge, with a 6:15 p.m. game on ESPN2, and then facing Auburn at Philips Arena on Dec. 8.
UI's final home nonconference game and lone appearance at State Farm Center in December is against Dartmouth on Dec. 10 at 7 p.m.
The Illini then wrap up the pre-conference calendar with three consecutive neutral-court matchups, facing Oregon in Portland on Dec. 14, taking on Missouri in the 33rd edition of the Bud Light Braggin' Rights in St. Louis on Dec. 21 and playing UIC at Chicago's United Center on Dec. 28 at 1 p.m.
Illinois opens Big Ten play at State Farm Center on Dec. 31, facing reigning conference champion Indiana in a 2 p.m. game on ESPN2 as part of the UI's first New Year's Eve home game since 1982. The Illini then host Penn State on Jan. 4 at 1:15 p.m.
Two road games follow, with trips to Wisconsin on Jan. 8 for an 8 p.m. game and to Northwestern on Jan. 12 for a 6:30 p.m. game.
UI then returns to campus for home matchups with Purdue on Jan. 15 at 8 p.m. and Michigan State on Jan. 18 at 7 p.m.
The next week features a pair of road trips, to Ohio State on Jan. 23 for a 6 p.m. game on ESPN/ESPN2 and to Indiana on Jan. 26 for a 2 p.m. game.
Illinois opens the month of February with back-to-back home games, facing Iowa on Feb. 1 at 6:30 p.m. and Wisconsin on Feb. 4 at 8 p.m.
The pattern of two home games followed by two road games concludes with consecutive away contests, at Penn State on Feb. 9 at 3:15 p.m. and at Nebraska on Feb. 12 at 8 p.m.
Illinois then alternates home and road dates over the final six games, beginning with a home game versus Ohio State on Feb. 15 at 7 p.m. and a visit to Minnesota on Feb. 19 at 8 p.m.
Nebraska visits Champaign on Feb. 26 for an 8 p.m. game before an Illini trip to Michigan State on March 1 for a 1 p.m. game on ESPN/ESPN2.
Senior Night at State Farm Center is set for March 4 against Michigan, with the game at 6 p.m. on ESPN. The Illini conclude conference play at Iowa on either March 8 or March 9.
The Big Ten tournament will be March 13-16 at Bankers Life Fieldhouse in Indianapolis, Ind.
Remaining game times and television information will be announced when available.
___
2013-2013 Illinois men's basketball schedule (PDF)
[Text from news release received from University of Illinois]