U of I Extension garden article
Harvesting herbs
By Jennifer Fishburn, University of Illinois Extension horticulture educator

Send a link to a friend
[September 09, 2013] SPRINGFIELD -- As a group, culinary herbs are my favorite garden plants. They are easy to grow as they require little care, have few insect and disease problems, and generally prefer moderate fertility levels. In addition, they add fragrance and beauty to the garden. Many herbs, such as lavender, sage and purple basil, are very ornamental and combine nicely in flower or vegetable gardens.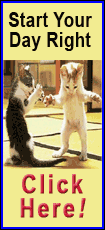 Throughout the growing season, herbs need some attention including weeding, watering and harvesting. Most established herb plants don't need additional watering; however, when rainfall is less than 1 inch per week, additional moisture may be needed. The key is to avoid overwatering. Weeding takes persistence. Harvesting of herbs can be done throughout the growing season.

Here are a few harvesting tips:

Pruning herbs gives you leaves for flavoring food and promotes compact, bushy plants. Most herbs that will be used for cooking should be harvested just as flower buds appear. This is when the plants have the most volatile oil for the best flavor. For the most concentration of oils, harvest early in the morning, just after the dew evaporates, before the sun is hot. Scissors or pruning shears work the best for trimming plants.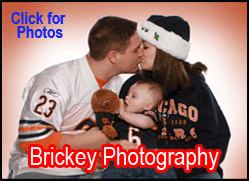 Annual herbs grown for their leaves, such as basil, summer savory and sweet marjoram, should be cut back, leaving approximately 6 inches of stem and leaves. Cut back stem to just above a leaf or pair of leaves. Most annual leafy herbs don't survive frost or freezing. So, if frost is predicted, remove as much of the plant as you desire for preserving.
Dill and cilantro/coriander are annual herbs grown for leaves and seeds. If growing for seeds, allow the plant to mature before harvesting. Collect seed heads as they turn a light brown. Place seed heads upside down in a paper bag. Allow to dry for about 14 days and shake seeds off stems before removing stems from the bag.
Prune leafy perennial herbs such as sage, rosemary, thyme and oregano by removing one-third of the top growth at a time. Avoid heavy prunings of perennial herbs after the beginning of September. In the fall, plants that will overwinter need to start shutting down. Heavy pruning will promote new growth, which keeps a plant actively growing.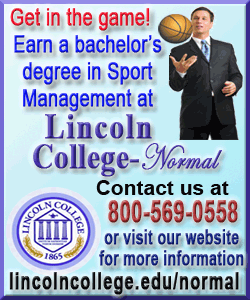 Herbs are best fresh; however, most can be dried or frozen for later use. Before preserving herbs, wash them to remove dirt and other particles.
Here is a great way to enjoy a combination of fresh herbs:
Fresh Herb Spread
2 sticks unsalted, low-fat margarine, room temperature
1 tablespoon chopped fresh green basil
1 tablespoon chopped fresh marjoram
1 tablespoon chopped fresh chives
1 teaspoon chopped fresh rosemary
1 teaspoon fresh lemon juice
Use kitchen scissors and chop herbs fairly fine. Blend all herbs and lemon juice into margarine with a spoon. Don't use electric mixer, food processor or blender unless you like spread to be green. Make this spread a day or two before using so flavors will blend. Makes 16 tablespoons.
Serve on bread or crackers.
Nutrient analysis per 1 tablespoon serving: 50 calories, 6 grams fat, 0 grams cholesterol, 1 gram carbohydrate, trace sodium.
[By JENNIFER FISHBURN, horticulture educator, University of Illinois Extension, Logan-Menard-Sangamon Unit]