Papers of Abraham Lincoln receives grant to store digital images of documents

Send a link to a friend
[September 09, 2013] SPRINGFIELD -- The Abraham Lincoln Presidential Library and Museum announced last week that Amazon Web Services has awarded the Papers of Abraham Lincoln an AWS in Education grant of $24,000 in storage services. This will allow the Papers of Abraham Lincoln to store more than 35 terabytes of master image files in a secure environment.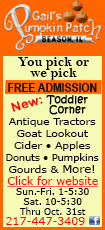 For the past decade, the staff of the Papers of Abraham Lincoln has been collecting images of documents written by or to Abraham Lincoln from repositories and private collections around the world. Thus far, the project has scanned more than 90,000 documents from more than 400 repositories and 180 private collections in 47 states and five foreign countries. The archive will likely top 150,000 documents when complete.

From 2006 to 2013, the National Center for Supercomputing Applications at the University of Illinois at Urbana-Champaign housed the growing archive of master image files. The retirement of their mass storage system has forced the project to look for a new storage solution for its 35 terabytes of files. (Thirty-five terabytes is roughly equivalent to 10.8 million photographs or a digital music file that would play nonstop for 68 years.)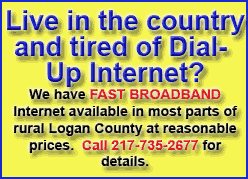 "Congressman Randy Hultgren was instrumental in bringing to our attention the AWS in Education grant program and putting us in touch with the right people at AWS to discuss our urgent needs and go through the application process," said Daniel Stowell, director of the Papers of Abraham Lincoln.
"Preserving the papers of President Abraham Lincoln was a great effort to be a part of," said Hultgren. "The tireless work to archive the full life story of the president and his enormous impact on society is to be commended. We are fortunate to have AWS play such a significant role in storing these important records."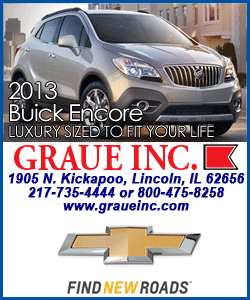 Launched in 2006, Amazon Web Services Inc. offers more than 30 cloud-computing services that power hundreds of thousands of businesses and government programs in 190 countries.
"This grant from AWS is a great help to our project," Stowell said. "It provides us with storage space for our image files at a critical juncture in our efforts. It could not have come at a better time. It also gives us time to develop a long-term storage solution."
The Papers of Abraham Lincoln is a long-term documentary editing project dedicated to identifying, imaging, transcribing, annotating and publishing all documents written by or to Abraham Lincoln during his lifetime (1809-1865). The project is administered through the Abraham Lincoln Presidential Library and Museum, and is co-sponsored by the Center for State Policy and Leadership at the University of Illinois Springfield and by the Abraham Lincoln Association.
[Text from Abraham Lincoln Presidential Library and Museum file received from the Illinois Historic Preservation Agency]