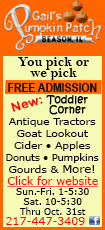 That's according to unidentified people familiar with the matter cited Sunday by The Wall Street Journal.
The newspaper said the parties were attempting to finalize a deal, although talks could still fall apart.
Representatives for Ares, Canada Pension Plan and Neiman Marcus did not return messages seeking comment.
Private equity firms TPG Capital and Warburg Pincus bought Neiman Marcus for $5.1 billion in 2005. The Dallas company filed for an initial public offering of stock in late June. Founded in 1907, it operates 41 Neiman Marcus stores and other shops including 35 stores under the Last Call brand.