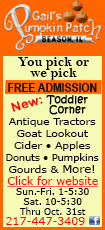 Idris Elba stars as the South African leader in "Mandela: Long Walk to Freedom," which the Weinstein Co. will release in late November. The film, directed by Justin Chadwick, takes a classical, inspirational biopic approach to telling the epic tale of Mandela's life story.
While the brawny Elba, famed for his gangster Stringer Bell on "The Wire," has a much larger frame than Mandela, Chadwick said he was "the brave choice" for the role.
"We're not going for a looky-likey, soundy-likey version of Mandela," Chadwick told reports Sunday, after a Saturday evening premiere that drew a standing ovation but mixed reviews. "We're trying to catch the spirit."
"Mandela: Long Walk to Freedom" will thus surprise many moviegoers accustomed to the more elderly, white-haired Mandela. While Elba plays him through old age, with the help of make-up and aging effects, he makes a particular impression as a young firebrand revolutionary.