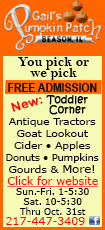 An official quoted Monday by the state news agency described the militants as "dangerous terrorists" and said they belonged to the North Africa branch of the al-Qaida terror network. The clash took place following a dawn raid by counterterrorism units.
Tunisian security forces have previously discovered al-Qaida-linked training camps in the country's border region near Algeria and have clashed several times with armed groups.
Copyright 2013 The Associated Press. All rights reserved. This material may not be published, broadcast, rewritten or redistributed.