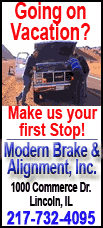 It wasn't that I was so impressed with Cincinnati's dismantling of the Purdue Boilermakers a week ago, because frankly, I haven't studied the Boilers one iota yet this season, and I have no idea if they are good or bad. Anytime you beat a team like that and thoroughly dominate in all phases, you have to feel good about it even if you just beat Whatsamatta U.

I also almost always shudder whenever Illinois plays a team that runs some variation of the spread offense. The Illini seem to struggle against teams like that and do not always match up well with them. Then you hear that Cincy hired coach Tommy Tuberville, who seemingly has had success everywhere he has coached. You couple all that, then realize that the Illini defense gave up 34 points to a Southern Illinois team, and when you put that all together, you don't go into Saturday's contest expecting a decisive win. At least I don't.

I did make the trip over. And I felt like Illinois could be competitive. And I believed if we could keep it close, we could maybe win a squeaker on a late field goal ... oh ye of little faith!
The reason I felt good about Illinois is the offseason acquisition of new offensive coordinator Bill Cubit. I think this guy is the real deal. I told LDN's Greg Taylor that I was confident Cubit would guide us to putting points on the scoreboard. I felt bad about Illinois because not stopping SIU very much was not boding well for our chances of stopping a high-octane offense like that of the Bearcats. Let me stop right here and send kudos to our defense for keeping what I think is a good offensive team under 20 points. If I hadn't seen it, I might not believe it.
I know you should never second-guess the great coaches of all time, but as your LDN reporter, I do have some serious questions as to what Cincy was trying to do on Saturday. For a while they were shuttling QBs in and out, and I thought it was disruptive ... to their own team. While the one QB is certainly solid, the Bearcats were much harder to stop or even to contain while Muchie Legaux was over center. By the way, if he doesn't possess the name of the year, he should make the short list.
Also, LDN wants to send best wishes to him on a speedy recovery, as he was hit hard late in the game and sustained a nasty broken leg. Legaux is too good to be held down, and I'd like to see him again later this year or next season -- not against us, but rather terrorizing one of our rivals!
Anyway, back to other things that I liked. I like the multiple sets, with multiple play options. The more looks you give 'em with different packages of receivers, the more difficult Illinois becomes to scout and the more difficult they become to stop.
My one concern is our ability to run the football, but I am not going to belabor that point today and take away from a surprising and satisfying victory!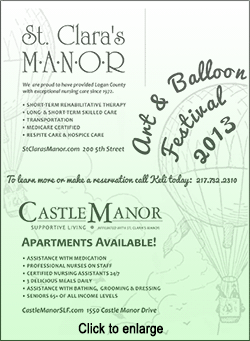 To prove the point of total involvement, I believe 11 different Illini receivers caught a pass. That is what I call total team disbursement and throwing the ball around the yard. It will also help set up Nathan Scheelhaase's ability to tuck the football and run.
When Cincy's defense was concerned about Scheelhaase's running, it allowed him a little more time in the pocket, and he's throwing the ball about as well as I have ever seen him.
Again, my compliments to the cook -- nice job, Bill Cubit. You see I had studied coach Cubit before. Illinois has faced his Western Michigan teams before, and as far as I was concerned, he gave us fits. We did eke out a 17-14 win a couple of seasons ago, but it was anything but pretty. I thought his offense was terrific, and we had more athletes than he did. Anyway, I like his schemes, and I think they will help disguise some of the things we can do and hide some of the things we can't do.
Anyway, the Illini did win the contest 45-17 before 43,031 surprised patrons, but midway through the third quarter the Bearcats were knocking on the door, and a chip shot field goal would've made the score 21-17 and given Cincinnati all of the momentum. Instead they went for broke on fourth down, a call that I personally questioned at the time, and somehow the Illini defense surprised the fans by making a rare goal-line stand. That stand came about only after a lengthy video replay review, but I'll take any good fortune that you want to send our way (BTW, I think the proper call was made on that review, but they don't pay me to sit in that booth!).
Instead, the Illini tied a long-held record at Illinois by marching 99 yards to score what was in effect the game-clinching touchdown on a 22-yard TD reception for Illini Steve Hull, who surprisingly hails from Cincinnati, Ohio. Again, color me surprised. I had not seen much up to that moment that would've led me to believe that a drive of that nature was forthcoming, but I love to be surprised like that.

Next up for the Illini is a date with the Washington Huskies at Soldier Field in Chicago. I don't know what to expect from the Huskies. Most West Coast teams have great overall team speed and lots of athletes. However, if it's all the same to you, I'd be happy to be surprised once again!
[By JEFF MAYFIELD]
Respond to the writer at jeffqmay@gmail.com.