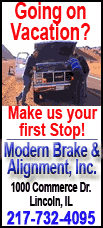 The first release of George Jones music following his death in April features the legendary singer on a collection of traditional hymns.
Largely recorded in 2002, "Amazing Grace" finds Jones in full voice and backed by the subtle orchestrations of producer Billy Sherrill, who recorded many of Jones' classic hits in the 1970s and '80s.
Across 12 recordings, Jones performs classics such as "Peace In The Valley," "The Old Rugged Cross" and the title song with solemn reverence, using subtle shifts in volume and phrasing to draw deep emotions from these often-performed standards. Each song features moments that prove why Jones was an unparalleled vocalist.

Sherrill also shows why he was such a great studio match for Jones. Whether it's the quiet piano-and-bass opening of "In The Garden," or how the harmony voices and steel guitar play off Jones in "Just A Closer Walk With Thee," Sherrill's arrangements add depth to the singer's distinctive interpretations.