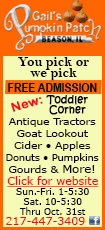 A woozy, psychedelic collection cooked up in the Californian desert, Arctic Monkeys' latest album, "AM," is the sound of Sheffield via San Francisco.
Fans expecting anything approaching the kinetic, snot-punk blast of the English group's highly revered 2006 debut, "Whatever People Say I Am, That's What I'm Not," will be disappointed as frontman Alex Turner and cohorts rarely break a sweat -- strutting and swaggering their way through 12 tasty rock nuggets.
Turner cites Aaliyah and Black Sabbath as album influences and, when the R&B backing vocals of "One for the Road" give way to a punishing guitar solo from Queens of the Stone Age's Josh Homme, a potentially unholy marriage makes perfect sense. Other highlights include the crunching "Arabella" (complete with riff borrowed from Bad Company's "Feel Like Makin' Love"), glam-rock stomp "Snap Out of It" and starlit ballad "Mad Sounds" -- sonically one of the most beautiful songs in the band's impressive canon.