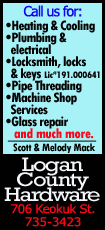 Even though Keith Urban scored three No. 1 hits on his last outing, the veteran country star decided to shake up his production team for his new album, "Fuse." Longtime studio partner Dann Huff still collaborates on a couple of songs, but Urban branches out to duet with young country stars Eric Church and Miranda Lambert and to work with a bevy of hot producers.
Urban joins up with Mike Elizondo, Butch Walker and the Norwegian duo Stargate from the pop world and recruits hot newcomers Nathan Chapman, Zach Crowell and Jay Joyce on the country side.
While Urban wanted to expand his sound, it's to his credit that so many songs bear his distinctive artistic stamp. For example, "Even The Stars Fall 4 U" -- co-produced by Walker -- may feature a pumped-up chorus, but it sounds like a natural evolution of Urban's upbeat hits from the last dozen years.

Elsewhere, the "American Idol" judge tackles new sounds, and "Fuse" benefits from how Urban rises to these challenges.