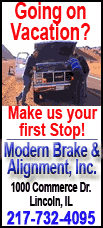 The deal was revealed in a one-page court filing Friday in U.S. District Court in Manhattan that said both sides had "amicably agreed to resolve all claims."
No information about the terms of the settlement was mentioned and the court case was not yet formally dismissed because the deal had not yet been executed, according to a letter to U.S. District Judge Katherine B. Forrest. She suspended deadlines in the case.
Gary Friedrich had sued Marvel in 2007, saying he was owed a cut of the box office proceeds from a film version starring Nicolas Cage.
The comic features a motorcycle-riding character with a flaming skull named Johnny Blaze, who had agreed to let the devil have his soul in return for his adoptive father being cured of cancer.