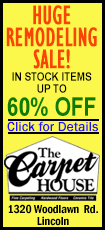 Those being honored were former Mount Pulaski coaches Robert Gasaway and the late Ed Butkovich. Gasaway was on hand for the ceremony as were Butkovich's wife, Patricia, and daughter Julie.

The day began with a few words from Stuart Erlenbush from the Mount Pulaski Township Park Board. Also present for the park board were Derek Martin, Anita White and Jody Deibert; Jeff Anderson was unable to attend.

Erlenbush introduced the honorees, saying that several months ago when board members were talking about people who had affected their lives and influenced the youth of the community, the names Gasaway and Butkovich continually came up.

The board decided to honor these men in a permanent way by naming the baseball diamond after Gasaway and the road into the park after Butkovich.

Erlenbush said this day was not about the records of these coaches in local sports, but rather who they were and what they did in the community.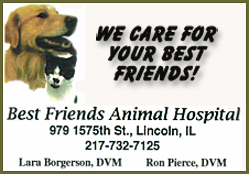 Erlenbush said that regardless of what their relationship was with area youth, these men offered their influence.
"They had an impact on hundreds of youth, and it didn't matter whether they played on their sports teams, in the physical education classes or were acquaintances," Erlenbush said. "They helped many folks mature as young men to be fine, respectable adults."
Erlenbush recounted how the men were regarded in the community, telling of a time after Butkovich had retired. Erlenbush witnessed a line of people at a sporting event making their way to where the coach was sitting and watching the game. Each one sat down with the coach and they talked for a while. When one would leave, soon after, another would come, including Erlenbush himself, who went to sit with the coach for a while.
"On that night, every person who left the coach, left with a smile on their face," Erlenbush said. "He was the type of individual who made you feel good about yourself, and it didn't necessarily have to be about basketball."
He said that was true of both Gasaway and Butkovich; they were good men who made a life of being good men.
About Gasaway, Erlenbush said he spent a lot of time with the coach over the years, and in all his years, he never heard a swear word come out of Gasaway's mouth; Gasaway never got mad at the teams, the other coaches or the officials. Erlenbush fondly remembered a sign the coach had in the locker room that said: "Do not get mad at the officials for correcting your errors."
Gasaway taught in the grade school and Butkovich at the high school.
"What a combination," Erlenbush remarked. "We've been very fortunate to have two coaches of that caliber, and our record showed it for many years."
Erlenbush then invited members of the audience to come up if they had something they would like to share about one or both of the coaches.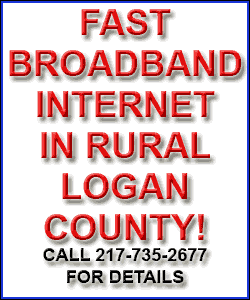 Several stood up to speak, including Larry Garrison of Springfield, who attended Mount Pulaski schools after the Cobin School consolidated with Latham and Latham with Warrensburg.
Garrison went to school with Gasaway and was also his cousin. He thanked the park board for recognizing Gasaway, not only for his accomplishments but also for the fact that the Gasaway family in general has roots in Logan County going back more than 200 years.
Garrison noted that Butkovich and Gasaway were both members of the Illinois Coaches Hall of Fame and said, "You don't go there unless you have a lot of character."
Deron Powell kept his comments brief. His words were punctuated with sincerity and the emotion of the day as he said he spoke on behalf of all those who had played with the coaches. He noted that it was hard to speak about the late Butkovich, who died in 2002. "It's still tough," Powell said. "I wish he was here."
Powell addressed Butkovich's wife, saying he was glad she was there, and he just wanted to say "Thank you!"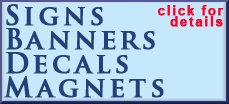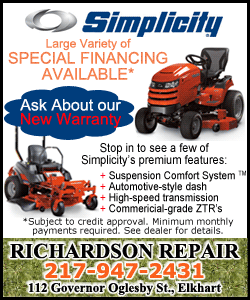 Pat Walsh spoke as a referee who had officiated games involving many coaches. He commented that he had refereed with coaches Gary Stoltzenburg and Jimmy Drew, then drew laughs from the audience when he said: "Coach Gasaway, you were no Gary Stoltzenburg and Ed Butkovich was no Jimmy Drew."
On a serious note, he told the group he was sure no one could fully understand or appreciate how much of themselves coaches Butkovich and Gasaway put into their careers and the youth of the community.
Deron Powell's mother, Caroline Pippenger, spoke next, saying that coach Butkovich had been a big part of her son's life and had been there for Deron at a point in his life when her son needed someone. She said she was quite grateful that before the coach died, she was able to personally express to him how much he had meant to Deron and how he had provided a positive influence.
Pippenger said even when her son was in college, Butkovich was his friend and mentor, helping him to see what direction he should take in school and in college sports.
Jim Zimmerman moved to Springfield in seventh grade but remembered playing baseball under coach Gasaway. He said it was fitting that Gasaway should have the baseball field dedicated to him.
He remembered Butkovich as an opposing coach and recalled when Butkovich made the trip to Riverton to welcome Zimmerman and his team home and congratulate them after doing well in a significant tournament.
Mount Pulaski Mayor Jim Fuhrer was on hand, as were several others, to thank the park board for their work and to congratulate Gasaway and the Butkovich family.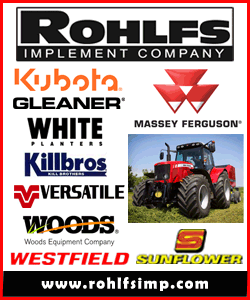 As the afternoon progressed, the stories were much the same. Folks talked about how they were treated as students of the two coaches; parents talked about how their kids were treated. Memories were passed around about practices, summers at the Gasaway pool and much more.
Derek Martin shared a story from when he was a youngster. Coach Butkovich had arranged for him to practice with the varsity team one night, but he took a fall and was injured. Martin said he'd spent quite a bit of time on the phone later and was surprised when the coach came pounding on his door late that evening. Butkovich had been trying to call and check on him but couldn't get through. So, at a late hour, the coach got in his car and drove to the Martin home to check on him.
At the end of the day, Erlenbush first brought up Patricia "Pat" Butkovich.
Pat spoke about her relationship with her husband, how they had met, how they had started their life together and how they came to Mount Pulaski when their daughter, Julie, was the age to attend kindergarten.
Pat recounted the family's decision to come to Mount Pulaski. Ed had applied at Mount Pulaski and another place. Pat said: "He came to Mount Pulaski and came home excited. 'I've found the place. It has the most beautiful gym you have ever seen.' I said, 'But what is the school like?' and he said, 'Well, they have a kindergarten too.'"
Mrs. Butkovich talked about how they loved their life in Mount Pulaski and how they loved the community.
She recounted her husband's dedication to the sport and the team, saying there were times when she would go to the gym and the kids would beg her to get him to go home. She said she would tell him it was dinnertime and the kids had homework to do, and he would spend 10 more minutes but finally let them go. Addressing the former team members in the group, Pat said, "So, I saved your life."

Gasaway thanked the park board, team and community members and all those who made comments for their wonderful words. He also expressed appreciation and congratulations to the Butkovich family.
Gasaway closed by saying that this was a great honor and he appreciated it.
As the day came to a close, Erlenbush asked for everyone who had known the two coaches, whether students, co-workers or people who just knew them as friends, to come forward. The bleachers emptied as the group gathered in front. Those few who remained seated offered their applause.
The day wrapped up with pictures, followed by refreshments at the North Park pavilion.
[By NILA SMITH]