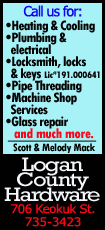 Industrial production rose 10.4 percent, accelerating from July's 9.7 percent, government data showed Tuesday.
The signs of economic revival will ease pressure on Chinese leaders who want to focus on longer-term structural reforms analysts say are needed to keep economic growth strong.
"We have got a picture of a broad-based recovery from external demand to domestic demand, and from consumption to investment," said Bank of America economists Xiaojia Zhi and Ting Lu in a report.
Economic growth declined to a two-decade low of 7.5 percent in the second quarter but trade, factory output, auto sales and other indicators suggest the slowdown is leveling out.
Communist leaders want to nurture more self-sustaining growth driven by domestic consumption instead of trade and investment. They responded to the unexpectedly sharp decline in growth this year with higher spending on railway construction and a small business tax cut, but have resisted pressure for a more ambitious stimulus.
Export growth accelerated to 7.2 percent in August from July's 5.1 percent.