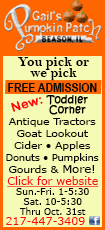 It had been five years since Leto last acted (the sci-fi indie "Mr. Nobody"), a movie career put on hold while his band, 30 Seconds to Mars, unexpectedly surged in popularity. The possibility of playing Rayon, a transgender person dying of AIDS for the film "Dallas Buyers Club," came to him while he was on tour in Europe.
After initially dismissing the chance, Leto read the script and he reversed course immediately. When he met with the director Jean-Marc Vallee via Skype, he was already trying on Rayon.
"I used it as a test for myself," Leto said in an interview. "I got some lipstick. We said hello and then I reached over and grabbed the lipstick and I proceeded to put it on. He was kind of like, 'What the hell is going on?' I took off my jacket and I had a little pink sweater on."
Vallee was properly seduced. He offered Leto the part the next morning.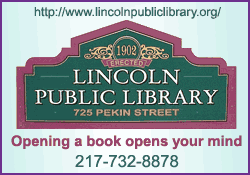 The based-on-a-true story "Dallas Buyers Club" premiered at the Toronto International Film Festival over the weekend, ahead of its Nov. 1 release from Focus Features. It stars Matthew McConaughey as Ron Woodroof, a Texas man who after being diagnosed with HIV and given days to live in 1986, is frustrated by the federal Food and Drug Administration's available treatments and begins illegally importing drugs from Mexico and elsewhere. Though he's initially homophobic toward Rayon, they become friends and business partners.
The performances by McConaughey and Leto, both of which involved dropping dozens of pounds (Leto shed more than 30 pounds), were roundly applauded in Toronto and hailed as likely Oscar nominees.
"I can't believe five years went by," the 41-year-old Leto says of his return to the big screen. "It's amazing to me."
Leto founded the rock trio 30 Seconds to Mars with his drummer brother Shannon Leto in 1998, but it was their 2005 film record, "A Beautiful Lie," which brought mainstream success, selling more than a million copies in the U.S. The band has since released two albums, including "Love, Lust, Faith and Dreams" earlier this year.
"We had more success than we ever dreamed of with 30 Seconds to Mars. We were playing the biggest shows of our lives," Leto said.
But Leto threw himself into the role of Rayon. Vallee said the premiere was the first time he met Leto, having previously only experienced Rayon. The actor sought out transgender people to listen to their experiences, intent on not playing Rayon as a stereotypical, one-liner-spewing drag queen.