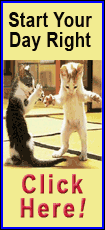 Obama on Wednesday will join first lady Michelle Obama, Vice President Joe Biden, Jill Biden and members of the White House staff in a moment of silence on the White House South Lawn.
The president will then attend a Sept. 11 observance at the Pentagon.
In the afternoon, Obama will take part in a service project to commemorate the National Day of Service and Remembrance.
Copyright 2013 The Associated Press. All rights reserved. This material may not be published, broadcast, rewritten or redistributed.