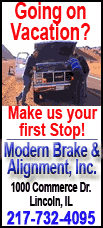 The Richmond City Council voted 4-3 early Wednesday to set up a Joint Powers Authority to bring more cities into the plan. Mayor Gayle McLaughlin says the city of El Monte in Southern California has expressed interest, and she believes other cities will follow.
Under the plan, Richmond would use eminent domain to seize the underwater mortgage. It would then offer the bank fair market value for it and give the homeowner a new loan that would lower monthly payments and improve the owner's chances of staying.
Banks have filed lawsuits to stop Richmond from going ahead.