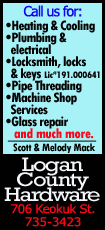 It's a world most would be happy to have him revisit forever more. But as he opened his eyes in the recovery room, Woodrell saw a different path in front of him, one that would change his focus as a writer. It was as if along with the tumor doctors had removed the hard part of him, the part that enjoyed getting bloody to the elbows in the bleak, gray and very real world he's created in unforgettable novels that also include "Give Us a Kiss" and "The Death of Sweet Mister."
"It does alter your way of seeing the world around you," Woodrell said. "I don't think I can write a book as nihilistic as some of my early ones. They're so bleak. I don't think I would enjoy that as much anymore. You really become fixated on ways out."
"The Maid's Version," his first novel since "Winter's Bone" was released seven years ago, is the first of two books Woodrell conceived while under anesthesia. In large part they're a tribute to his family and the place their lives were centered around for decades -- the fictional West Table of his books is a not very thinly disguised version of West Plains, where he's lived for the past two decades after a childhood spent visiting.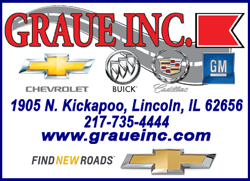 "The Maid's Version" recounts the deaths of 42 people in an explosion at a dance in 1929 as told through the eyes of a young boy's grandmother, an angry, aging maid who's known little but poverty and disappointment. The book is based on real events that even today, nearly a century later, haunt the town.
The book is populated by the desperation, dark moments, ill-conceived choices and lifelong prejudices and hatreds that drive Woodrell's other books, but there are also sunny moments and humor. The next book will be set in the 1960s and will take his characters out of the Ozarks altogether, completing an escape from rural poverty few others in his fiction could imagine.
"I think he's letting his heart out more as a writer," said Katie Estill, Woodrell's wife and fellow writer. "I think he's opened up a place where he wants people to be able to have a chance to get out."
This change of heart has been making its way into his regular life as well, Woodrell says as he sits in a recliner in the modest home he shares with Estill. There are memories all around him. His mother was raised in a house about 200 feet away and the grandfather he spent summers with was not far the other way. But the man who writes so convincingly about the unshakeable ties of the family bond now finds himself alone in West Plains, and feels a bit of wanderlust again, like the days of his youth spent hitchhiking.
"My family has been in this specific neighborhood since 1910," he said. "I'm it, though. I'm the last one in the county. It's all over for us down here."
Like the Dunahews of "The Maid's Version," Woodrell's real life family has spread to the wind, chased away by the hard economic realities of rural living. Now, as he tries to decide if he'll leave, he's often struck by what he might be missing if he goes to St. Louis or farther afield.
"I've been afraid to move," he said. "There're a lot of little things you just won't hear from reading the newspaper or something. There are a lot of things you can hear in the air that you can't read somewhere. About half the stories are anecdotes I heard around town."