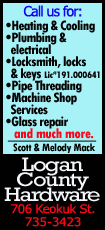 The Record (http://bit.ly/18cbHtz) reports 53-year-old Mark McGuire, of Franklin Lakes, was arrested last week and charged with unauthorized practice of law.
Authorities say McGuire spent more than 45 minutes with Jacqueline and Christopher Laurita as they were interviewed by police after a March altercation in Ridgewood. Detectives later discovered McGuire had falsely represented himself.
McGuire was released. A telephone number for him could not be located Wednesday.