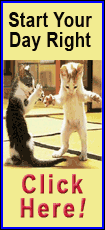 Chris Wilkinson said Wednesday he plans to resign as pastor of Morning Star Community Church at Hamlin. He says some church members were unhappy with his decision to let law enforcement use the bus.
Wilkinson is also Hamlin's mayor and police chief. He says he has no regrets about lending the bus and would do it again.
Lincoln County chief sheriff's deputy J.J. Napier says the church bus allowed officers to surprise the suspects.
Authorities made three arrests in last week's bust. Napier says as officers piled out of the church bus, the reaction from the suspects was, "Oh God, they've got me."
[Associated Press; By BRUCE SCHREINER]
Copyright 2013 The Associated Press. All rights reserved. This material may not be published, broadcast, rewritten or redistributed.