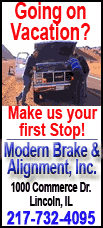 The agency has also arranged for the Syrian opposition to receive anti-tank weaponry like rocket-propelled grenades through a third party, presumably one of the Gulf countries that has been arming the rebels, according to a senior U.S. intelligence official and two former intelligence officials. They spoke on condition of anonymity because they were not authorized to discuss the classified program publicly.
The Washington Post and The Wall Street Journal first reported the lethal aid.
Top rebel commander Gen. Salim Idris told NPR on Thursday that rebels had received no such aid from the U.S. The CIA declined to comment.
[Associated Press; By KIMBERLY DOZIER]
Copyright 2013 The Associated Press. All rights reserved. This material may not be published, broadcast, rewritten or redistributed.