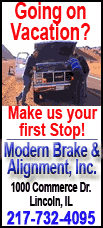 Georgi Markov, a journalist and government critic who fled Bulgaria and settled in the U.K., was jabbed in the thigh with an umbrella tip on Sep. 7, 1978 as he waited for a bus at London's Waterloo Bridge. He developed a fever and died four days later.
Suspicion fell on the Bulgarian secret police, but no one has been arrested or charged in the case.
Prosecutor Sotir Tsatsarov said Thursday that his office was ready to provide legal assistance to British authorities. There is no statute of limitations on murder in the U.K.
Copyright 2013 The Associated Press. All rights reserved. This material may not be published, broadcast, rewritten or redistributed.