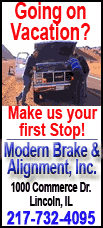 Players were on the course for less than one hour before being forced to come off, and organizers decided to postpone further play until Friday.
Top-ranked Inbee Park of South Korea, the defending champion, is looking to become the first professional golfer to win four majors in a year.
The tournament, formerly known as the Evian Masters, is making its debut as the fifth major on the calendar. Over the past year, architects have undertaken a multimillion redesign.
Copyright 2013 The Associated Press. All rights reserved. This material may not be published, broadcast, rewritten or redistributed.