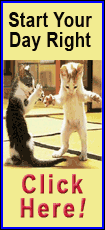 The Cincinnati-based company lifted the low end of its fiscal 2013 outlook for a key sales measurement. Shares edged higher in Thursday morning trading.
Kroger Co., which owns also Ralphs, Fry's and other chains, said sales rose 3.3 percent at stores open at least a year during the quarter. The rise was helped by an increase in the number of "loyal" households, which Kroger defines using factors such as how much they spend and how often they visit.
Looking ahead, Kroger now expects the sales figure to increase betwee 3 percent and 3.5 percent for fiscal 2013, excluding fuel. Its previous projection was for an increase in 2.5 to 3.5 percent. Wall Street was forecasting a 3.3 percent gain.
The metric is an important gauge because it strips out the impact of newly opened and closed locations.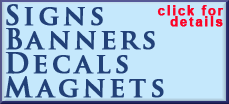 Kroger and other supermarket companies are trying to adapt to a shifting industry. Shoppers are increasingly getting groceries at big-box retailers like Target, drugstores and dollar stores that have expanded their food sections. Specialty chains such as Whole Foods are playing a greater role, too. The organic grocer said in July that its sales rose 7.5 percent at locations open at least a year in its most recent quarter.
To keep pace, Kroger has worked on shortening checkout wait times, expanded its store-brand lineup and invested in making its loyalty program more sophisticated. The company also recently bought Harris Teeter, a regional grocer that has locations in eight states. The slightly more upscale supermarkets tend to be more profitable than traditional supermarkets, and Kroger has said it would learn from some of Harris Teeter's practices.
For example, Harris Teeter offers a "click and collect" service in about half its stores that lets people shop online then pick up their groceries at the front of the store. Kroger is looking to expand that service.
During a conference call with analysts on Thursday, executives also sought to assuage concerns about the impact of regulatory changes on its business. CEO Dave Dillon said that the potential cut to the food stamp program being considered by lawmakers shouldn't affect sales. He noted that sales have been up despite a recent softening in food stamps, and that households that use food stamps have their own money to spend as well.