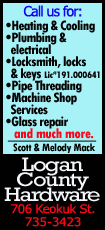 The likelihood that the Fed will start to reduce its huge bond-buying program has shaken markets in recent weeks. Fed officials have strongly hinted that the U.S. central bank plans to wind down its $85 billion in monthly bond purchases as the economy improves.
The asset purchases are widely credited with holding down interest rates and breathing life into stock markets, and the investment terrain will likely endure a shake-up if and when the Fed announces a "tapering" of asset purchases. That could take place as soon as next week's meeting.
The retail sales data for August, which the U.S. Commerce Department will release Friday, will help traders evaluate the likelihood of such an announcement by the Fed.
Before those figures, traders will have weekly jobless claims figures to digest Thursday. Expectations are that the number edged up from around 330,000 from last week's 323,000.
"Given the recent direction of travel with respect to the weekly jobs data, any downside surprise can be expected to be greeted with frenzied speculation with regard to next week's keenly anticipated Fed meeting, despite last week's hugely disappointing payrolls numbers," said Michael Hewson, senior market analyst at CMC Markets.
Ahead of the figures, trading was lackluster.
In Europe, the FTSE 100 index of leading British shares was steady at 6,586 while Germany's DAX fell 0.1 percent to 8,487. The CAC-40 in France was 0.3 percent lower at 4,108.
Wall Street was poised for a subdued opening though that may change with the claims figures, which are due an hour before the bell -- Dow futures and the broader S&P 500 futures were down 0.1 percent.
How the Fed acts next week will also likely determine how the dollar fares over the rest of the year. In recent weeks, it's largely traded in fairly narrow ranges against its main competitors. On Thursday, the euro was down 0.1 percent at $1.3295 while the dollar fell 0.5 percent to 99.39 yen.