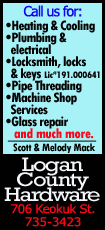 It's an eyebrow-raising price tag, but the owners say it's a property fit for royalty. Indeed, they say they have already fielded inquiries from a noble Saudi Arabian family.
With creditors at his door, Newtown sold the property in 2010 for $19.5 million to CSD LLC, headed by investors Lacy and Dorothy Harber. He had lived there since 1968.
The 40-acre "Casa de Shenandoah" property several miles southeast of the Las Vegas Strip was listed by Sotheby's on Monday.
In flusher days, the "Danke Schoen" crooner's property featured flamingos, South African penguins and Arabian horses. Newtown outfitted it with gold-trimmed doors, serene pools and plush carpeting.
In addition to the main mansion, the property includes four homes, 1,500 trees and an exercise pool for horses.
Newton, 71, his family, and a menagerie of exotic animals downsized in June to a $3 million estate on 20 acres nearby.