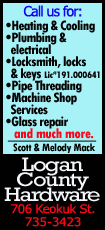 Smith, the network's top news anchor, signed a new multiyear contract, the network said Thursday. He will keep his 3 p.m. Eastern newscast while the 7 p.m. show is eliminated.
"We don't have to wait 'til 7 anymore," said Smith, named managing editor of the breaking news unit. "When it's ready, we'll put it on the air. When it's breaking, I'm ready to do it."
Fox News Chairman and CEO Roger Ailes described Smith's new role as a quarterback able to call an audible when news is happening and get it on the air quickly. Except for Smith's show and Bret Baier's Washington report, Fox's evening schedule is driven by opinionated, personality-driven programming.
Fox is building a new studio, calling it the "Fox News Deck," for Smith to operate. The changes are likely to take place in October.
"This is the way news should be presented in today's world with the equipment and the amount of technology that is available," Ailes said. "We're making a major investment in journalism here and it's going to require journalists to be better."
The changes are among several taking place at Fox, the top-rated cable news network and the one with the most personnel stability. This summer, Fox said that Megyn Kelly would move into the network's prime-time lineup when she returns from maternity leave, but hasn't said where she will go and who she will displace. Ailes would not comment on published reports that Sean Hannity would move to 7 p.m. to make room for Kelly.
Asked what will replace Smith's newscast at 7 p.m., Ailes said "unclear." But he added: "It's not unclear to me. I know and I'm not telling anybody."