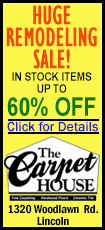 The 77 documents are a gift from Betty J. Hickey, widow of Jim Hickey. He was curator of the state's Lincoln Collection from 1958 until his retirement in 1985.

Ten different Lincoln family members are represented in this donation, including Robert Lincoln; his wife, Mary Harlan Lincoln; and their children and grandchildren.

Two themes emerge from the family letters.

One is the wealthy Robert Lincoln's generosity to family and friends. For instance, he sent checks to his aunt, Emily Todd Helm, and stayed in touch with other Todd family members who fell on hard times in the South after the Civil War.

The other theme is the pull of Robert Lincoln's Vermont home, Hildene, as the center of Lincoln family life in the 20th century. Robert's children and grandchildren often returned to Hildene for extended periods. It was the home of Peggy Beckwith -- his last granddaughter and Abraham Lincoln's great-granddaughter -- until her death in 1975.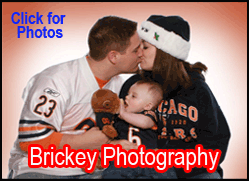 The donation includes an 1823 legal document by the father of Mary Todd Lincoln, as well as two charming personal notes from first lady Lou Hoover, wife of President Herbert Hoover, to Mary Harlan Lincoln. Five governors of Illinois are also represented in the collection.
The documents offer glimpses into the personal lives of a family living in the shadow of Abraham Lincoln. They reveal pet names like Muzzy, Bugeye, Petticoat and Twin. They show the status of Robert Lincoln's wife, aka "Gran," as the family's beloved matriarch. They include one grandchild's poetry and another's story of a youthful car accident.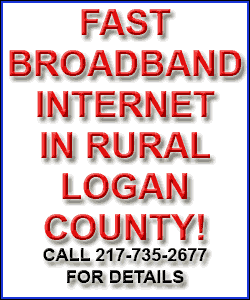 "These 77 documents add further to the world's largest collection of Lincoln family writings and possessions," said James Cornelius, current Lincoln curator. "As ever-more interest and research focuses on the broader story of all the Lincolns, we are grateful to be able to make available to everyone this fascinating supplement to our existing knowledge."
Betty Hickey said she donated this trove because "Jim always wanted these to come here, and so did I. He collected from all over, but his things and the Lincolns' things belong in Springfield."
Jim Hickey grew up on a farm in Logan County and served as an aerial photographer in the South Pacific during most of World War II. In 1958, he became curator of the Lincoln Collection at what was then known as the Illinois State Historical Library. His many travels and deep interest in history account for some non-Lincoln items he acquired, including the letter by Patrick "Give me liberty, or give me death" Henry, writing from Virginia in 1786 to the governor of Georgia.
Eileen Mackevich, director of the Lincoln Presidential Library and Museum, praised Hickey and other collectors of his generation.
"Their love of Lincoln was nearly equaled by their belief in the mission of the Illinois State Historical Library to ensure future generations could enjoy the thrill of seeing original documents written by Lincoln, his family and his aides -- the people who made history," Mackevich said.
[Text from Abraham Lincoln Presidential Library and Museum file received from the Illinois Historic Preservation Agency]