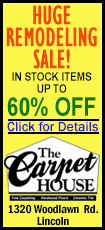 Excluding volatile food and energy costs wholesale prices were unchanged in August, the Labor Department said Friday. They were up 1.1 percent over the past year, smallest gain since June 2010 and another sign that inflation remains under control.
Energy prices climbed in late August as tensions rose over Syria, accounting for two-thirds of the monthly increase in wholesale prices. More expensive vegetables and chicken lifted food prices 0.6 percent in August from July.
The Federal Reserve, which meets next week, closely monitors wholesale and consumer prices, determined to keep inflation running at around 2 percent.
Consumer prices in July were up just 2 percent over the previous year. Core consumer prices have increased 1.7 percent in the past 12 months.
A weak economy has contained inflation. Companies can't raise prices because demand for their products isn't strong enough.